British Nature Collection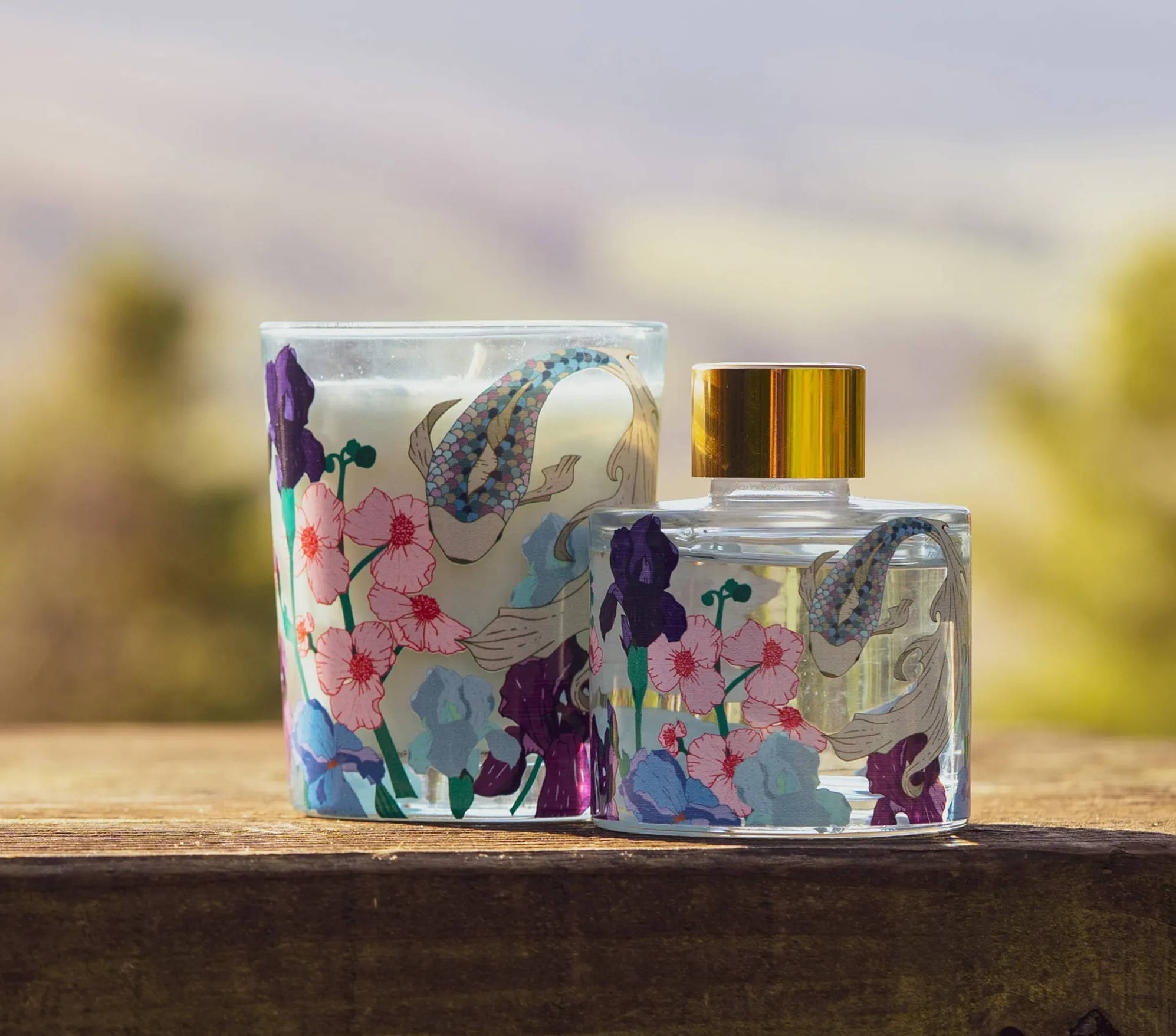 Take a stroll through nature with our blossoming new collection
The first daffodil pings of Spring. Longer evenings and pink-laced sunsets. Frosted bluebells and morning birdsong. There's a lot to love about nature. We're certainly big fans here at Lower Lodge! Our brand new British Nature collection is inspired by the wonderful areas of natural beauty that surround our Surrey Hills HQ and candle shops.
With three stunning fragrances, every element of the collection is steeped in nature – from the hand-drawn illustrations to the hand-poured, carefully blended botanical aromas. They don't just look and smell the part either: each product is mindfully made with natural vegan wax and encased in locally sourced glass and packaging.
Which will you pick? We have something special for everyone with home candles, reed diffusers and cost effective diffuser refills. With all products based on mesmerising British flowers, delicious fruits and inspiration fresh from meadows, forests, lakes and rivers, they smell incredible (if we do say so ourselves) and look wonderful too. Each product features its own decadent design to brighten up your homes.
But don't just take our word for it! Find out more about the inspiration behind each fragrance.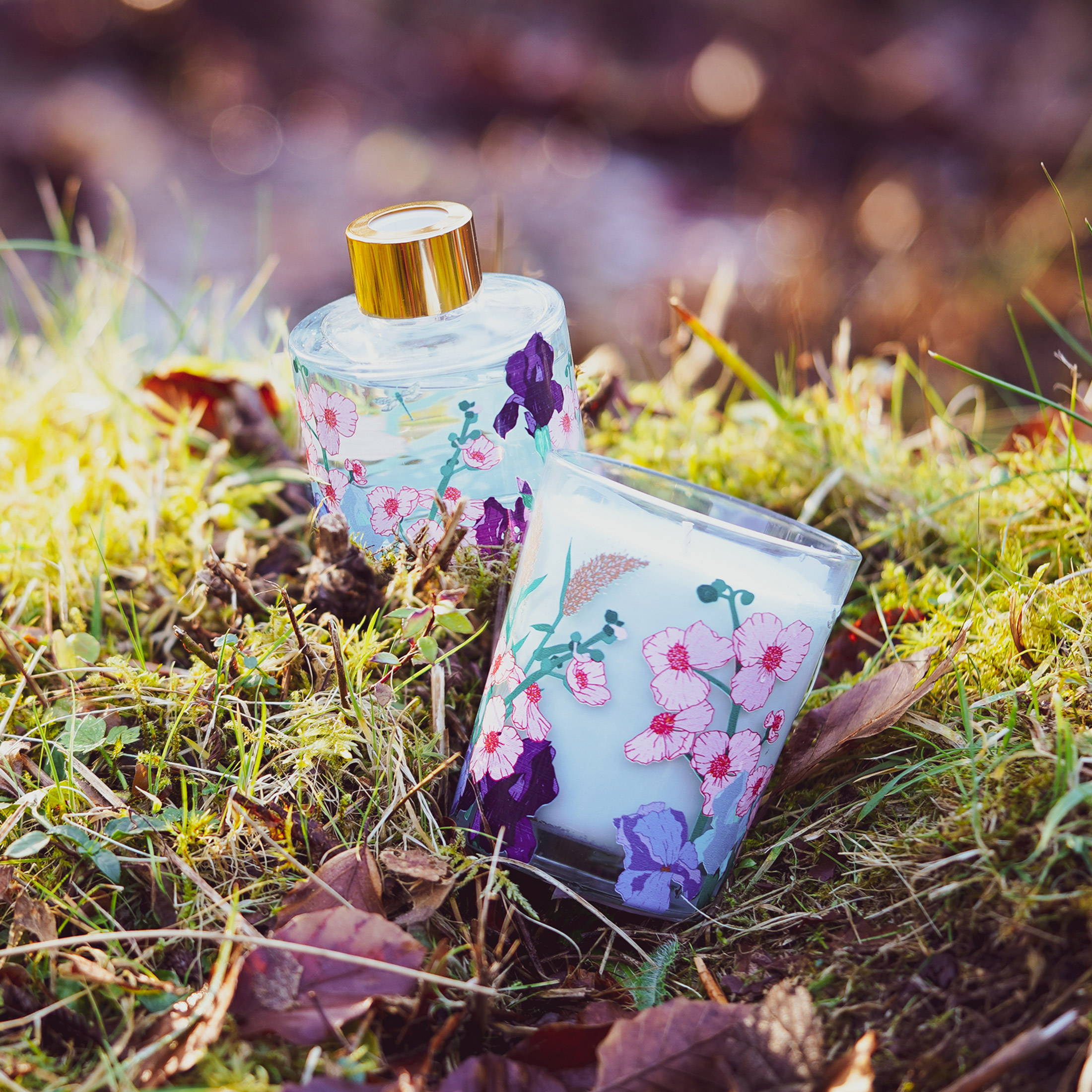 Lavender and Patchouli
Dewy dances for all the senses. The first blooms of lavender entwine fresh lemon zest for this striking spring scent-sation. A beautiful botanical aroma handpicked for you, and hand-poured over an earthy woodland base.
Inspiration: Close your eyes and saunter through crisp wildflower buds on the first frost.
Lavender is known for calming nerves and improving sleep, while Patchouli is great for immune system and inner peace.
Lavender and Patchouli reed diffuser
Honey and Green Fig
Sweetness for days, a wild wanderlust haze. Prepare to be swept away in a mystical melody of golden honey and orange, with a kick of green fig. The decadent base of vanilla and musk make it so serendipitously sweet that it smells almost good enough to eat.
Inspiration: Close your eyes, imagine the gentle rays of sunlight on your skin and the sweet melody of birdsong all around.
Honey doesn't just taste yummy – it can help boost our memory and reduce depression.  
Honey and Green Fig reed diffuser
Rose and Sweet Violet
Rose petals blow as the rising sun glows. Step through sun-kissed blossoms at the river's edge, with a floral scent like no other. Enjoy rich violet and pear heart notes, layered on a driftwood base, sprinkled with fresh rose petals. Heartwarming bliss, you're going to love it.
Inspiration: Close your eyes, imagine your feet dipped at the lakeside while the fresh scents of first blooms surround you.
Rose, sweet rose. It can do wonders for our stress levels and emotional health and is said to have some aphrodisiac powers too.
Rose and Sweet Violet reed diffuser
Feeling inspired? Bring some of the magic of the outdoors in. Check out our full blossoming British Nature collection . We'd love to see how they look in your home so don't forget to tag us in your pics on Instagram @LowerLodgeCandles. Enjoy!
---