Christmas Spice Scented Wax Melts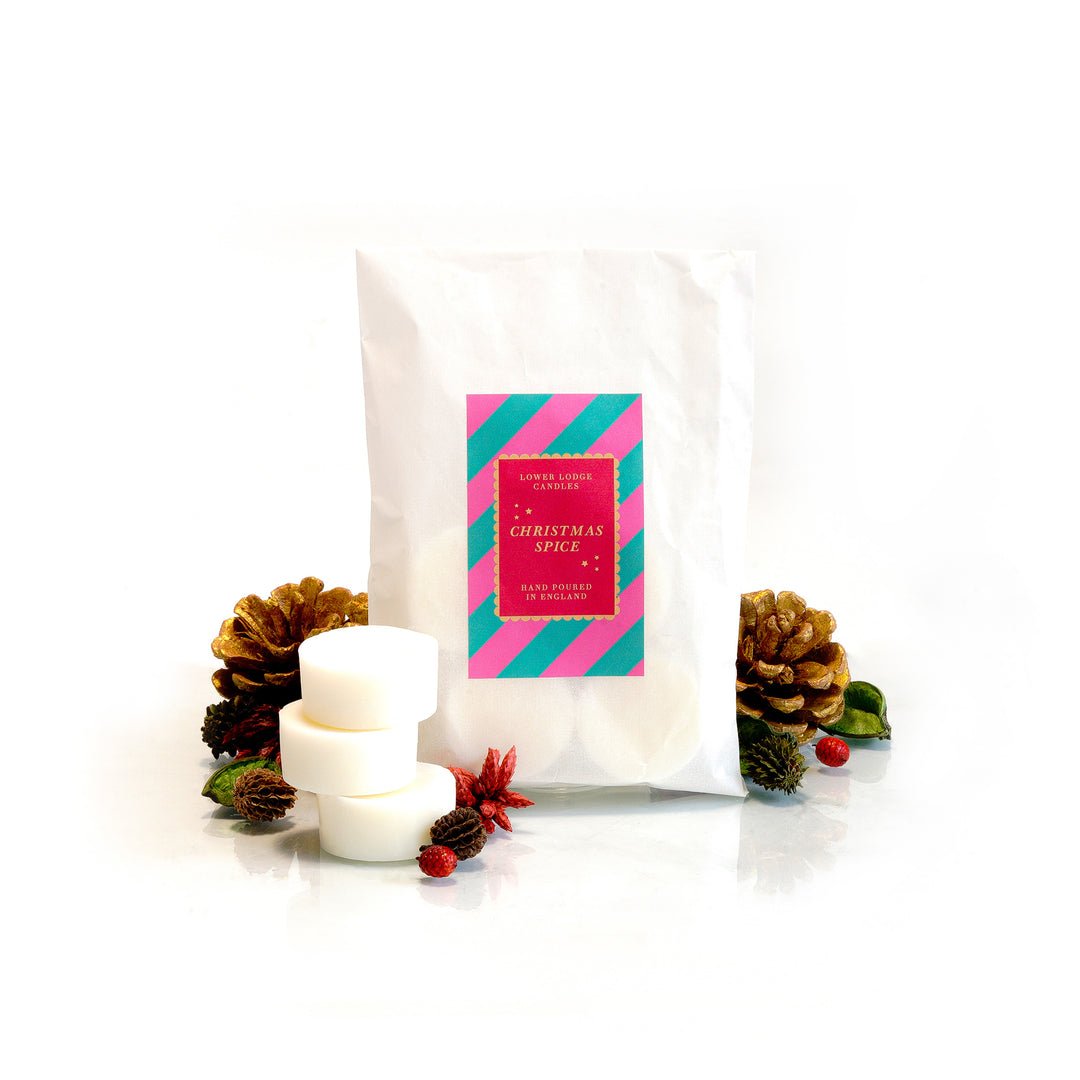 Christmas Spice Scented Wax Melts
Introducing our new festive Christmas Spice wax melts!
Each wax melt is designed to release its captivating scent slowly and evenly, ensuring that your home remains filled with holiday magic for hours on end. Whether you're hosting a holiday gathering or simply enjoying a quiet evening by the fire, our wax melts will provide a continuous infusion of delightful fragrance.
Available in our most popular Christmas Spice Scent! We've whisked together heart notes of bay, ginger and ylang ylang with sensual sandalwood, patchouli and vanilla, then sprinkled with cinnamon and orange top notes.
Top notes: Orange, Tangerine, Lemon, Cinnamon 
Heart notes: Clove, Nutmeg, Ginger, Bay, Ylang Ylang
Base notes: Cedar, Sandalwood, Earthy Patchouli, Amber, Vanilla 
Set contains four wax melts